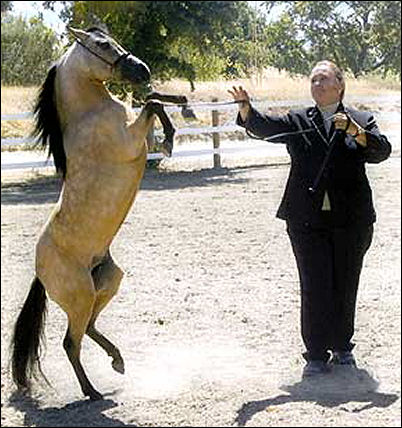 Training and Conditioning
Sierra Ranch trains all of it's own horses. Kim's years of experience and expert eye for conformation, enable her to visualize the ideal for each horse and develop a training program specific to that horse.
The success of her efforts are plainly visible when you count the number of AMHA National Grand Champions she has produced in recent years.
Sierra Ranch's training facilities include:
75' x 200' Arena | 36' x 36' Round Pen | 2,000 sq. ft. Barn
Our conditioning program also includes:
Cross Country Exercises | Swimming
Our services include:
Manner Training | Conditioning of Sale Horses
Professional Grooming | Training for the Show Ring